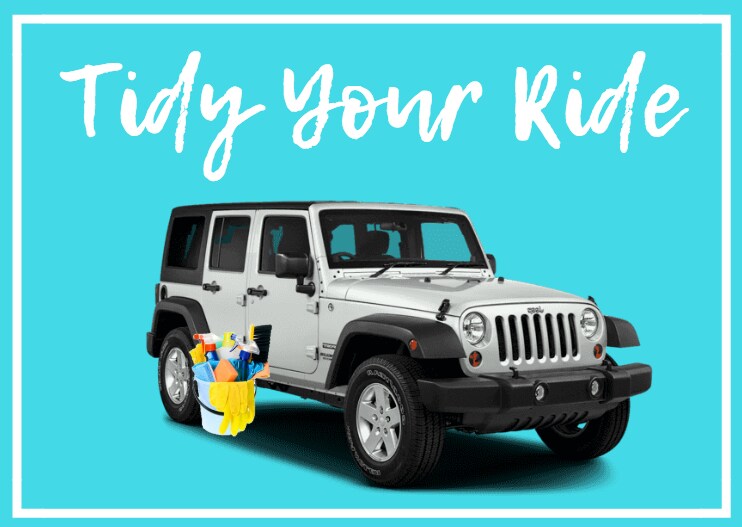 During the summer you're out and about in the mountains, off to the beach, and on the road quite often. This leads to a lot of mud, dirt, and possibly sand left over in your vehicle. Not to mention the leftover soda cans and candy wrappers everywhere and your friend's dirty shoes up on your dashboard. There's a lot of wear and tear on your Jeep during this season, and we're here to help you keep everything fresh during this busy time.
· Give it a good vacuum. This is the one thing that will make a difference immediately. If you're up to the challenge, you can head to your local car wash and use their heavy-duty vacuums. Or, if that's too much effort, take the effortless route and have it done for you at a carwash that does detailing.
· Get rid of the garbage. Some vehicles have a little bag specifically designated for collecting the wrappers, cups, and other relics of daily life. Others throw their trash out when they get out of the car or while they're at a drive-through. Either way, make it a goal to find time to throw away excess garbage when it's most convenient for you.
· Get your oil changed. Though you don't usually see your engine, it still needs to be pampered and cleaned up a bit. This is a great way to make sure it's done right. Our service department will ensure your engine has the right kind and quantity of fresh oil to prevent damage, keep it clean, and even maximize your fuel efficiency. It's the ultimate trio of benefits!
While cleaning is a necessity, it doesn't have to be a pain in the butt. We've outlined a few ways in which you can restore that new car smell and feel to your vehicle—what a victory. If you opt for an oil change, our team will be more than happy to assist you. Stop by our dealership on Havana and make your ride the cleanest in Denver.