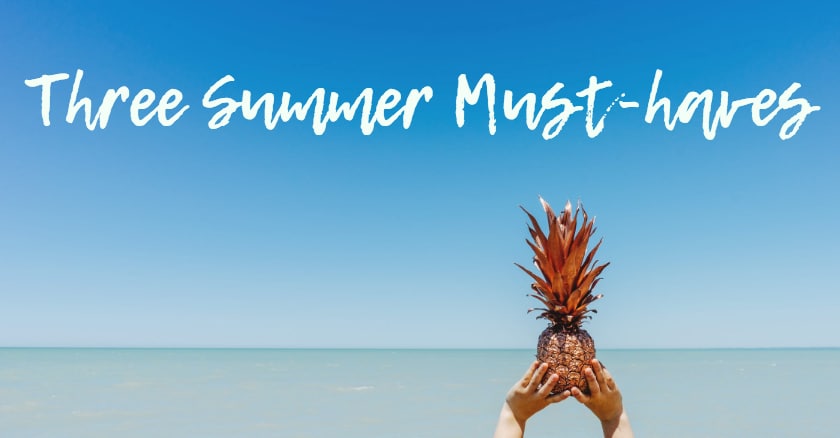 We are welcoming the sunshine season with arms wide open. It's time to pull out your swim trunks and picnic stuff because we're in for a season of fun. As you're unpacking your summer gear, you're most likely realizing there are a few things you need to update. In that case, here are a few recommendations for summer 2k18 must haves:
Floaties
No, we're not talking about water wings. More like giant pool lounging accessories. Our favorites include the ones that look like food: popsicles, pizza, and a big donut. The greatest part? These floaties make for a great Instagram pic prop. You'll be lounging and rolling in the likes all at once.
Playlist
What good is driving your Wrangler with the top off if you don't have the killer tunes to accompany your ride? That's why you need the right upbeat playlist for your summer of adventures. With apps like Spotify and Apple Music, you can easily organize songs by your mood or type of road trip you're headed on.
Games
Fun is what summer is all about, but you can't do that without a few games along the way. The perfect one you may ask–cornhole. We love this one because it's great to play next to the pool, at a BBQ, or as a competition with friends. It's challenging, but not difficult for those who don't love physical activity. Pick your partner and start playing.
Do we have you excited for the new season yet? If so, you're going to need the right ride to cart you around to all of your summer activities. We recommend you get behind the wheel of your all-new Jeep Wrangler. This is the perfect vehicle for the sunshine because the top comes off, you feel the wind in your hair, and you can navigate any mountain terrain.

See our full inventory online

to find the perfect model for you. Once you've done that, head on down to the dealership at 350 S Havana St, Aurora, CO 80012. Happy summer and get out there!